Video: "A day with wechat"

WeChat is a messaging service with an explosion of features on it's mobile-only platform. It is China's digital life force. With more than 1 billion monthly active users, this so-called "superapp" is ubiquitous in virtually every aspect of daily life. Locals use it to chat with friends, post updates, pay for pretty much everything, and much, much more, making WeChat a mainstay of modern Chinese society.
It covers everything you daily needs, like chatting with family, work etc, paying money with Wechat pay which is widely used, and using the moments and receiving publichation news.

Download, Sign up, Set up

Download the WeChat app from the App Store. Watch out for potential copycats: the app's name is WeChat and it looks like this in the App Store: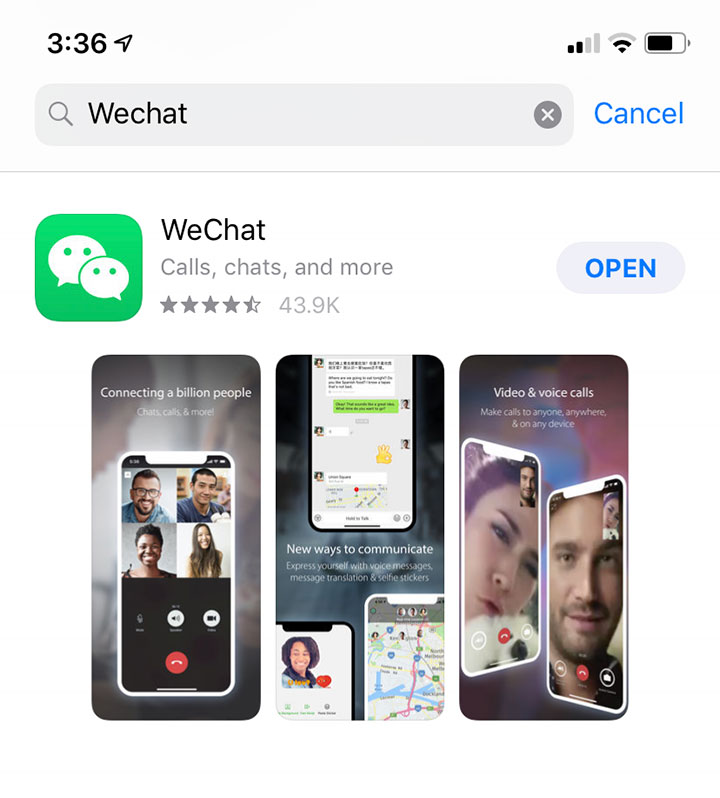 All you need to set up and start using it is a mobile phone number.After the app is downloaded, open it and click "Sign Up." Type your phone number into the appropriate field. WeChat will send a text verification code to the number you used to register, which you will then enter in the space provided. Once you've verified your number, you will be prompted to enter your name and create a WeChat ID to finish setting up your account.
Why it's important you start using WeChat?
Social Life
You're entire social life will be run through WeChat. People prefer to use WeChat over phone calls.
Business
Business executives, managers, employees, and businesses themselves all have WeChat accounts and use them all the ime.
WeChat makes it easy to set up call times in different timezones and stay in touch with what's happening in your business on the ground through images/videos. It has been the silver bullet on our nursery business.
Marketing
WeChat uses the 'mini apps' model and already hosts millions of mini apps on its platform. Marketers can target ming boggling numbers of active Chinese users through 'official accounts'. This is important because Chinese consumers are notoriously difficult to reach and WeChat is a perfect platform to reach your target.

How to find/invite friends?
There are a lot of different ways to add people on WeChat. Below is the most common.
a Search User ID - search by user ID

b Friend Radar - allow to add within short distance
c Search phone ID - searched by phone number
d Scan QR Code - scan QR code to add friend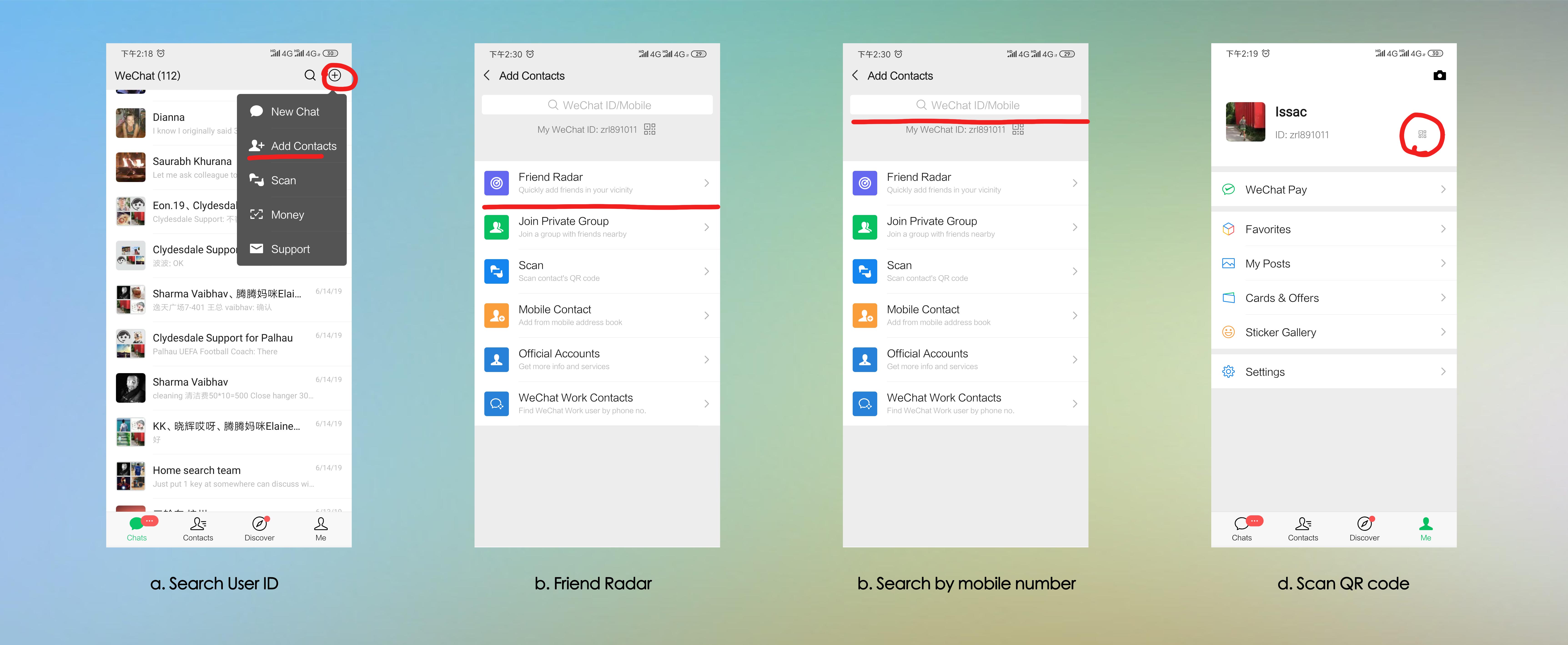 Set up Wechat Pay and make payments?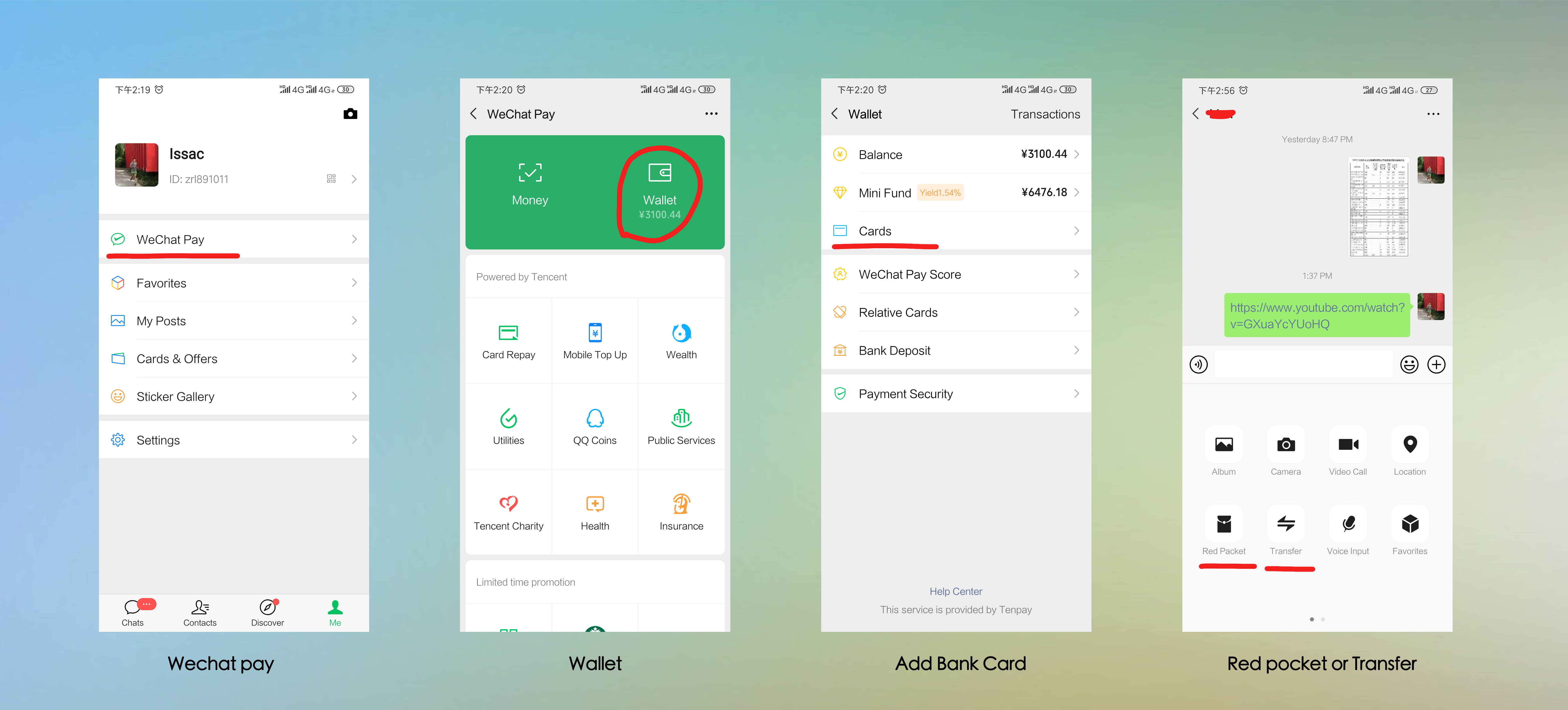 You can either pay through red packet (limitd to 200 rmb/each time) or through transfer. Transfer amount if it is from wechat wallet balance it is not limited, if you are transferring from bank accounts, the limits are set by bank.
Autotranslation (that's Live saver in China! )?
There are two ways to do translation through wechat.

One is the "Find - Scan Translation" it would turn the photos which with Chinese charactor into English"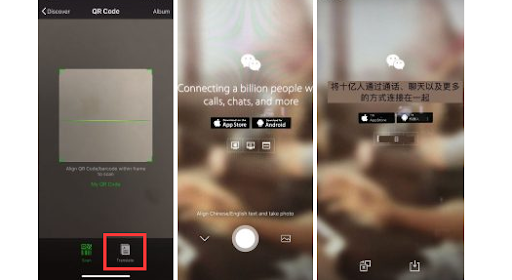 Another is to hold the Chinese message and click translation, it will turn to English( your systematic language).

Use web based wechat / PC client?
Using a web based wchat is convenient when you are at work.
You can go to wx.qq.com, and scan the code so you can use wechat on the web page.

Users don't need several apps anymore because Wechat is gathering them all in one single platform thanks to Mini Apps. Indeed, the idea was to create "an app within an app within WeChat" that will replace the unmissable Apple Store. These apps can be found directly by searching them or scanning the QR code. Mini apps offer convenience for users to order, buy, and get direct access to the brand they want to follow. Mini Apps offer also many possibilities for a brand to share information, increase its visibility, exchange with its consumer and even sale its products.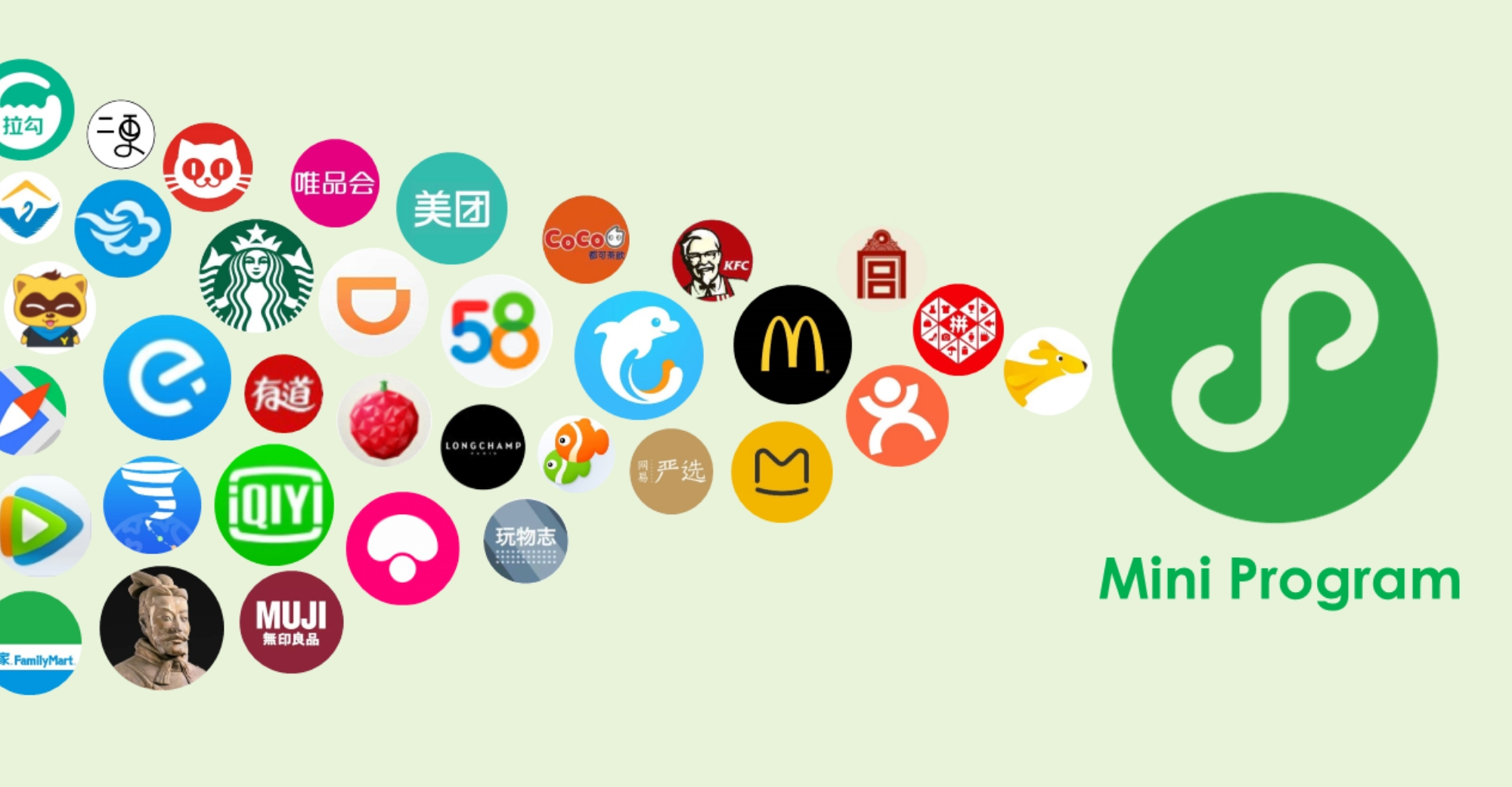 Feel free to write to us at info@clydesdale.cn.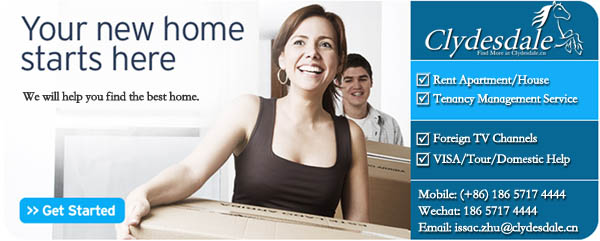 Clydesdale|help you find your
perfect home here

Click below "HERE" to see the "Ultimate Guide for new arriving expats to China" - to be updated!