Express deliveries in China is really convenient now. People nearly buy everything from online and most of the small sizes will go to dropboxes. And nearly every compound and building in Hangzhou are equipped with dropboxes, among them the most popular ones are Hivebox provided by SF express company.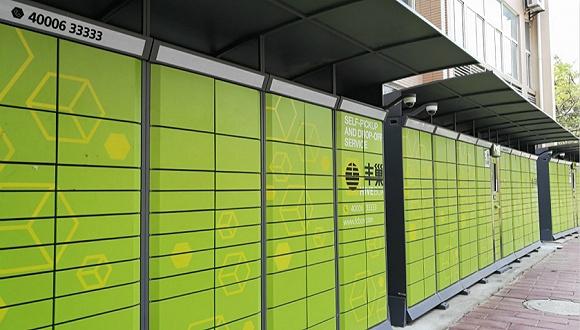 Hive box is green colored dropboxes. Each locker-set is made up by a screen and 4-8 row of full length standing lockers. There are 3 kinds of different sizes. Sometimes if the parcel volumn is high in a compound each will provide multiple sets of lockers in a row, and will mark #1 #2 # 3 locker so you need to check with your message and find the right locker. Sometimes if a compound is big, they will put lockers are different locations and the courier will try to drop your packages at the locker close to you. Th notification will contain where the locker is.
Reading
the notifications

When your package is droped or picked up, the hive box will always send a message to your mobile. If you have not followed the hivebox wechat account, they will send the messages to your SMS. If you have followed hivebox wechat account, they will not send the notification to your SMS but wechat instead.
How to follow their wechat account?
How to get package in locker?
When you find the right locker, there are always 3 buttons on the locker screen.

取件(take/pick),寄件(send package),暂存(safekeeping)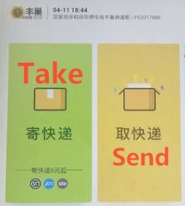 When you click take, the next page shows two options:
1 is you can scan the qr code if your wechat has followed the hivebox public account (the receiver number has to be the mobile which you registered wechat)

2 is to input the pick up code.
(how to operate to get package from locker?)

However, the Hive Box is promoting their new policy that within 12 hours, we can take the package free, but after 12 hour, they will charge 0.5 rmb for every 12 hours, maximum 3 rmb. Different areas may have different rules for now. So the expense depends on the new rules. So when this sign shows up you need to scan the code to pay them.

Feel free to write to us at info@clydesdale.cn.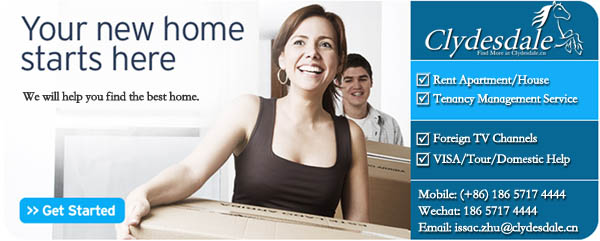 Clydesdale|help you find your
perfect home here

Click below "HERE" to see the "Ultimate Guide for new arriving expats to China" - to be updated!